Francine Bailey - Our On-Site Manager - Sapelo Island Birdhouses
Francine, grew up on beautiful Sapelo Island. She is a descendant of the slaves who worked the Sapelo Island plantations. Francine has been involved with the Sapelo Island Birdhouses from the beginning. Her warm and fun personality greets guests as they arrive on Sapelo and watch out.... she will find a way to warm your heart!
We are very proud to have Francine working with us and we are sure, you will count her in your many memories of Sapelo.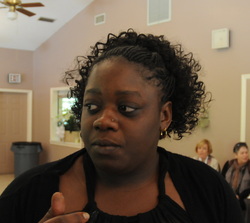 ---