Sapelo birding starts on the ferry ride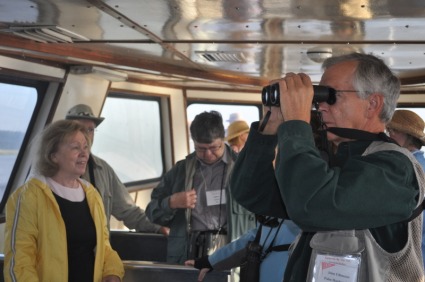 The Sapelo Island ferry is run by the state of Georgia. The
ferry
makes several round trips a day from the mainland to the island.
On your ride over you will see many shore birds as they follow the ferry or feed along the marsh and swoop along, skimming the water, as only a pelican can do.
---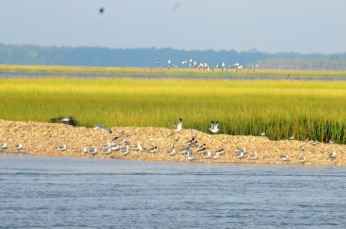 Oyster crackers can be seen on the oyster beds and along the marshes.
---
Once on the island the tour is underway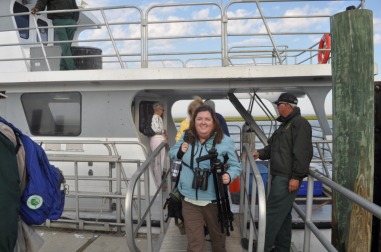 Skilled birding guides are available to teacher the secrets of the many types of birds on the island.
---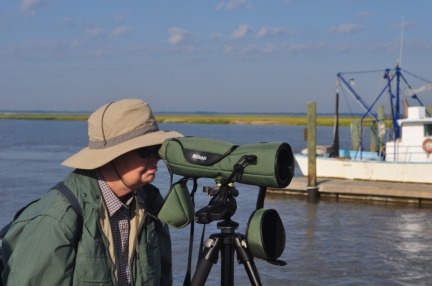 A variety of shore and marsh birds are waiting for you on the ferry landing. With good weather the fun begins as soon as you step foot on the island.
Get ready to start snapping away. You will leave with enough pictures to start a
photo gallery
.
---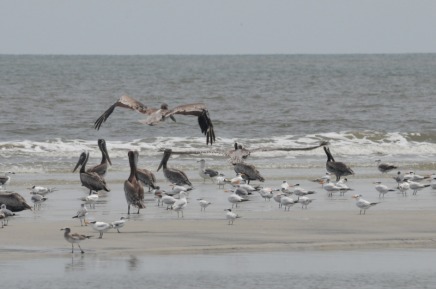 A variety of ecosystems are present on the island which lend themselves to many different birds species. Two beautiful beaches, pristine forest and undeveloped land equals great opportunities for birds. On the seven miles of unspoiled beach, birds are feeding and giving you plenty of opportunities for pictures.

---
Expansive, beautiful marsh land.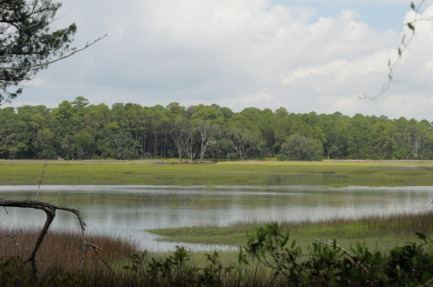 Many species of marsh fowl make their way to the expansive wet marshes around the island. You will catch many birds grazing the marsh.
---
Dense maritime forest is abundant.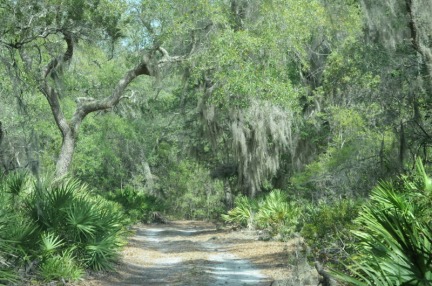 The north end of the island has the highest elevation and is totally free of human development. Birds, deer, wild cows, the north end is the playground for wildlife and bird watching.

---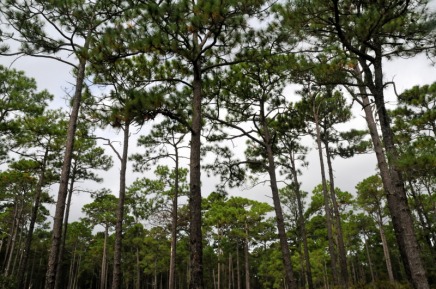 Also on the north end of the island is a large forest of long leaf pines. By law this forest can not be logged which provides perfect home for many birds.
---