Sapelo Island Seafood
Sapelo clams are delicious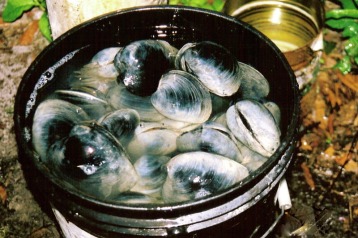 Sapelo island and its surrounding waters have great sweet
clams
. Both natural wild clams and cultured clams are found in the clean waters around Sapelo and can be harvested year round.
Do you need a great clam recipe? Try one of our
delicious recipes
.
---
Sapelo crabs are abundant and available year round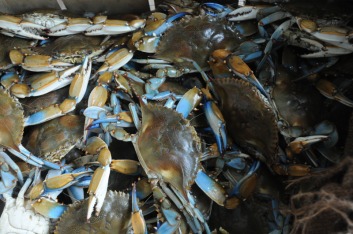 Sapelo has two main eating
c
rabs
: the most famous is the blue crab followed by a close second is the stone crab. And, you can catch them year around.
There are so many delicious ways to cook crabs. Try a yummy crab meal using one of
our recipes.
---
Sapelo Wild Oysters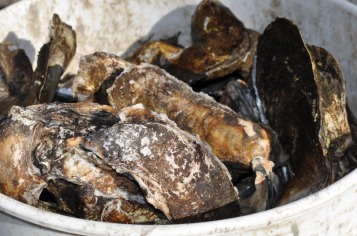 Oysters from Sapelo Island and surrounding waters are wild not cultured. They grow in clusters not individually as you may see oysters from other areas. With a naturally sweet and salty taste, they are harvested in late October through early April.

Roasted oysters is a frequent meals on Sapelo. See some of our great dishes.
---
Georgia Wild Shrimp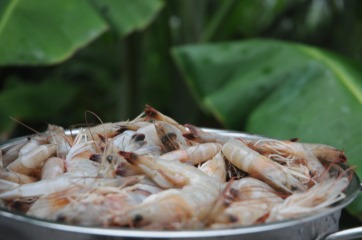 Georgia wild shrimp are famous for their sweet taste and great flavor. Sapelo shrimp are no exception.

South Georgia is the home of shrimp and grits! Yum, now that's good eatin'. Try Cornelia's traditional Sapelo recipe.

---
Sapelo Wild Mussels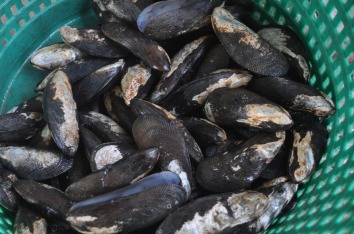 Sapelo island wild mussels are a big secret but locals have always known they are both tasty and big. Mussels are harvested all year but are best in fall through spring.
---
Sapelo has many great fish like sea trout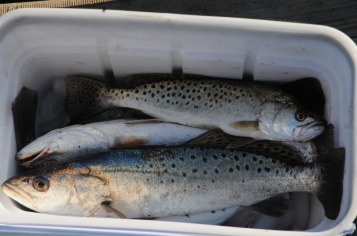 Fresh sea trout like the ones pictured here are just a few of the great fish in Sapelo waters. Flounder,
mullet
, red fish, black bass and whiting are local favorites.
Venture further out in these waters and you will find King Mackerel, Snapper and Trigger fish ready and waiting to make a tasty meal.
---
Sapelo whelks
Whelks are not conch but are in the same family. They have a sweeter taste since they are from colder waters.
---