The beautiful, pristine beaches of Sapelo Island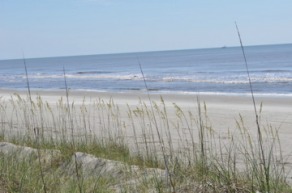 On Sapelo the most readily accessible beach is
Nannygoat
with its white sand, cascading waves and shorebirds always searching for a meal. This undeveloped beach, except for a pavillion, is surrounded by pristine maritime forest showcasing various shades of green. A walk along the beach and you will gather sand dollars to fill your pail and memories to fill your heart.
Take your lunch to the beach where you will be one of very few beach goers. Watch the shrimp boats in the distance and the waves wash ashore. The quiet, the peace and the ocean breeze will make you feel right at home. You can't ask for a better spot for lunch.
---
Driftwood and a view of Blackbeard Island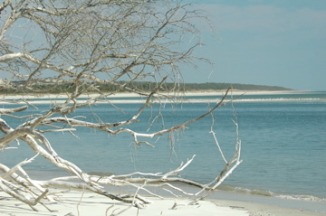 On the northern end of the island is the enchanting
Cabretta
beach overlooking Blackbeard Island. Known for the unusual and unique driftwood, there is something very special about Cabretta beach. It calls you. It captures your heart and delights your eyes.
If you are looking for solitude and peace, this is your beach. Walk along the shore and enjoy the beauty. Do not forget your camera. The driftwood offers many wonderful and artful opportunities for photographs.
---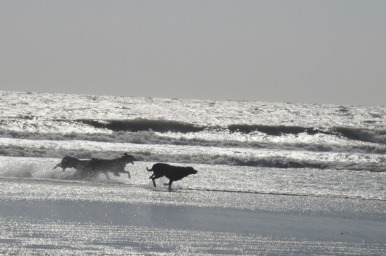 Dogs love chasing the waves and running along the beach.
Dogs are allowed
on the beach with their owners.
---