The Painted Bunting Cottage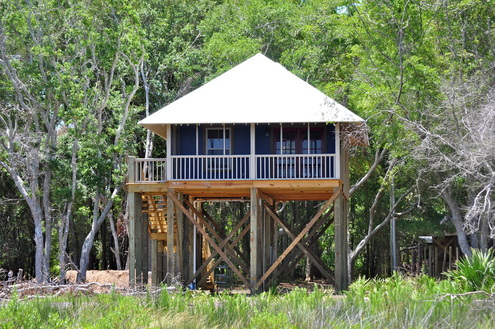 Filled with character, this cozy ocean view cottage offers both luxury and comfort. Featuring one master bedroom with ensuite bath, this cottage is perfect for the couple wanting to run away to your secret place. And we also know everyone wants a hide-away so this cottage also fits the bill for getting away by yourself.

Named after the Painted Bunting, the decor reflects the colorful male and brings to life the rich blues, greens, reds and yellows in every detail.

A pillow top queen size bed with high thread count linen and comfy pillows, makes you want to lounge away the morning. But Sea Breeze porch, with an outdoor bed and down pillows is calling and the morning sunrise over the ocean is not to be missed.

The fully equipped kitchen is ready for you to prepare a simple and delicious meal or a gourmet dinner. You may want to opt for all your dinners to be prepared and delivered to the cottage by a local cook using traditional Geechee recipes.

A golf cart is included in your rental and is ready for you to head out for a drive around Hog Hammock.

Read the reviews of renters who have enjoyed spending time at the Painted Bunting Cottage

The Painted Bunting is listed on VRBO - #364610

Rates: $240/night (min. 2 night stay) $1600/week rates do not include 12% sales tax, cleaning fee and damage waiver.
One dog is allowed - pet fee is $75.

---
The marsh, sand dunes and beautiful ocean view from the Painted Bunting's Sea Breeze porch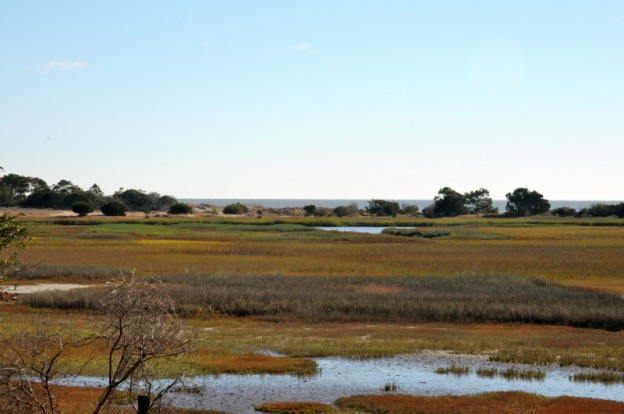 ---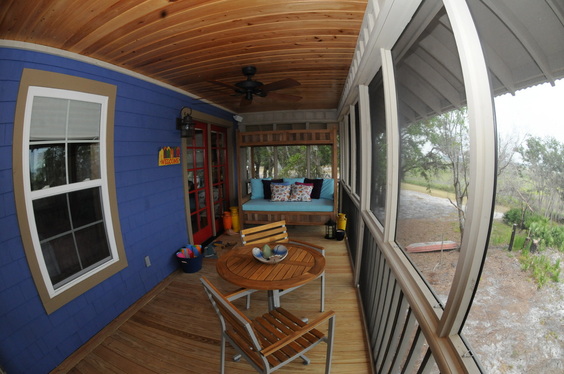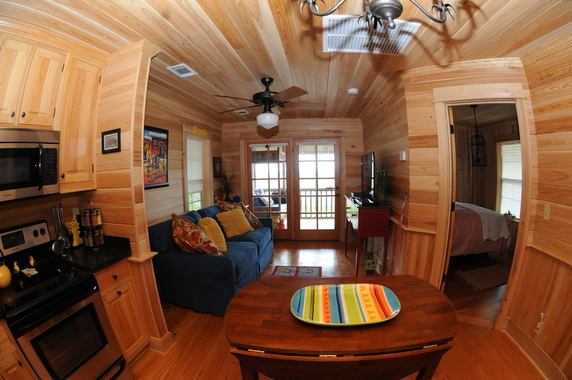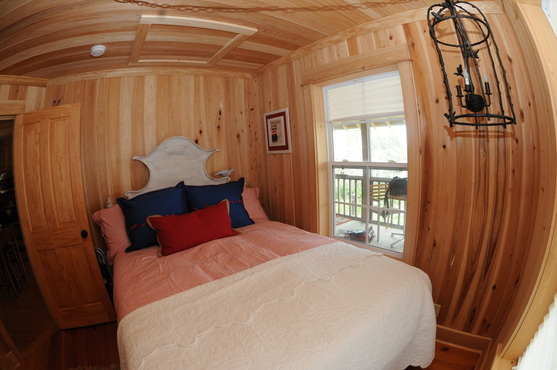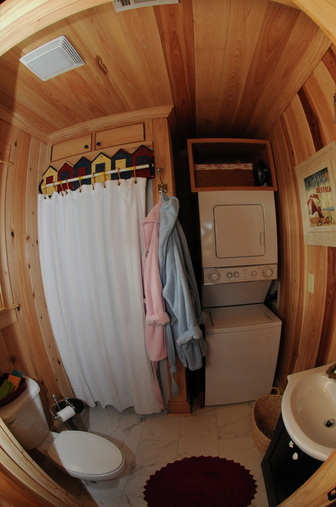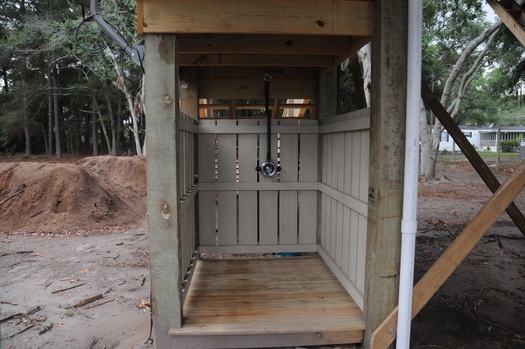 Renter Reviews
The First Renters from Sweden!
"We stayed five nights and truly enjoyed Sapelo with its pristine beaches. People are so friendly and if you haven't already ordered the meals from Mary (delivered to your door) make sure you do!. All in all a very nice stay and we will definitely come back!"


Honeymoon couple!
"We enjoyed our stay at the cozy & relaxing home. Mornings began on the screened porch and ended in the same place. We will always remember and cherish the memories that we created on Sapelo Island."


Guests from Atlanta area!
"What a beautiful little birdhouse we found after arriving on beautiful serene Sapelo Island! We can hear the surf of the ocean from the porch - soooo relaxing. Comfy bed, fabulous kitchen, outdoor shower - all on the edge of the marsh that's full of wildlife.
Nannygoat and Cabretta beaches are awesome. Hardly a soul to be seen, the vast Atlantic Ocean
pounding the flat sands - pristine shoreline. We will be back... thank you so much for creating your tree top hideaway!"


Guest from Atlanta & New Orleans!
"Sitting on the porch looking across the marsh at the creek curving to the ocean; wondering what fish I might catch.
Just had dinner from Francine - grits & fried flounder - just wonderful ... This place is AWESOME!"


25th Anniversary celebration!
We spent our anniversary exploring Cabretta and Nannygoat beaches, but especially enjoyed our time on old beach down Old Beach Road - pristine and deserted. And... meals on the porch were a delight. Annita & Bill have created such a haven for guests - so well appointed and comfortable - we hope to return very soon. We were fortunate to meet the owners and enjoyed a glass of wine and good conversation - lovely, caring people with a passion for the island! We take great memories.... Thanks Sapelo!"