Dragging the net along the beach can be fun and rewarding for the entire family.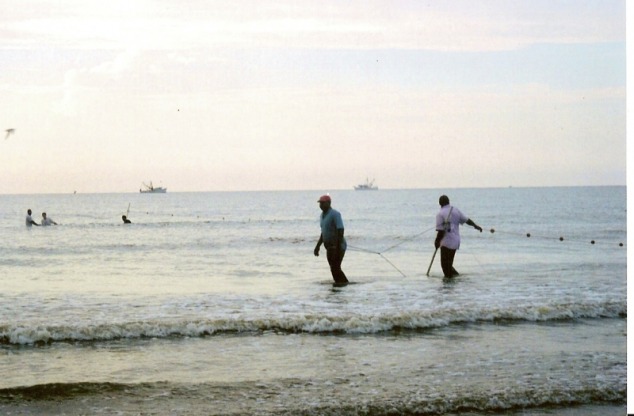 ---
Seine fishing on Sapelo gives an excellent example of what is in the waters around the island.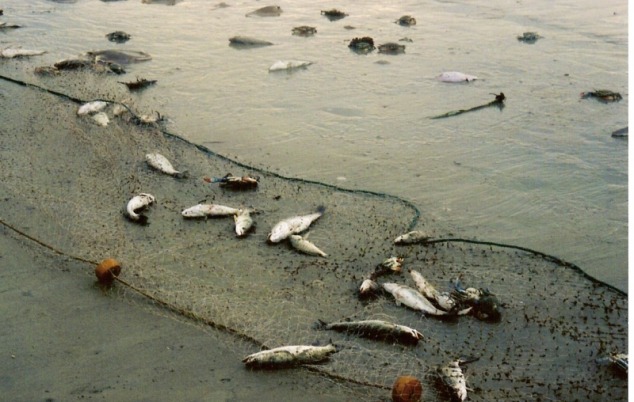 ---
Fresh sea trout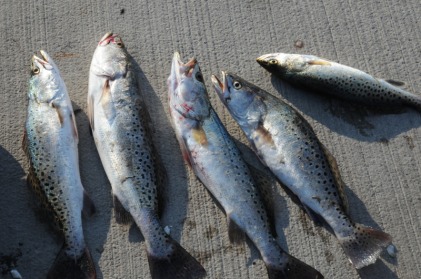 Sea trout bite well when the water is not too hot.
---
Fresh fried sea trout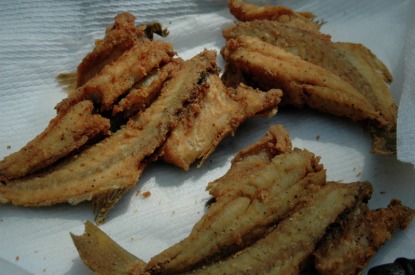 ---
Fishing for sea trout is a lot of fun near the Sapelo ferry dock.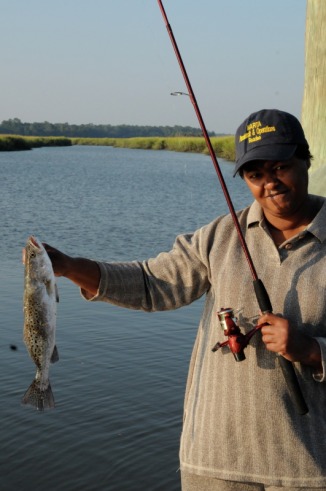 Rose caught this big one at Meridian dock.
---
Sapelo flounder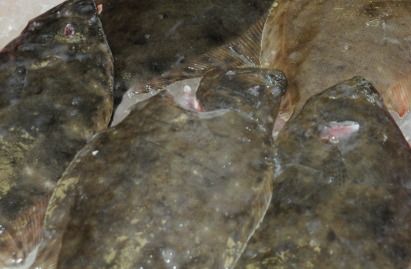 Flounder like sandy flat bottoms and can be caught or giged near the island.
---
Fried flounder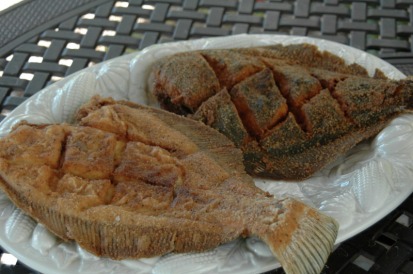 ---
Fresh flounder Sashimi
---
Steamed flounder with cilantro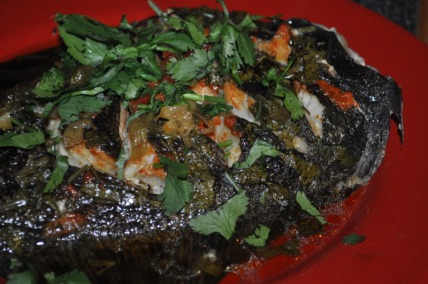 ---
The red fish are fun to catch and large on Sapelo Island.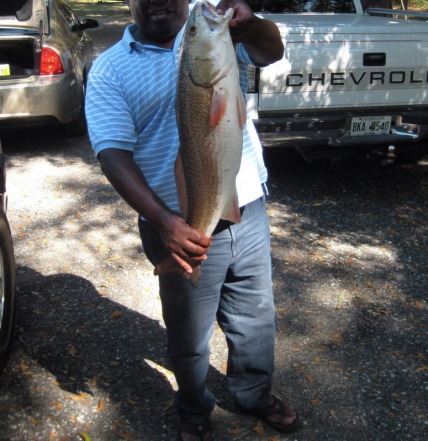 Bobby caught this large bass.
---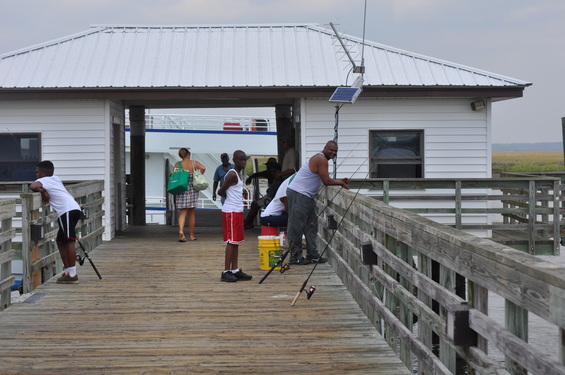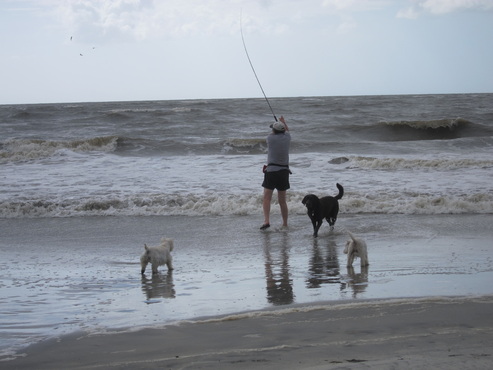 Fresh fried flounder with green thai basil curry sauce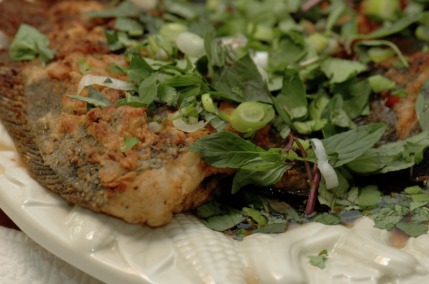 ---
Red snapper can be caught far off shore by charter or purchased at the local fish docks.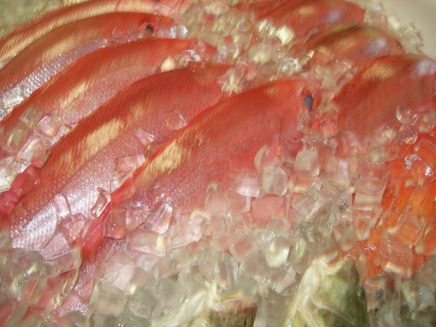 ---
Fresh red snapper with red curry sauce is great.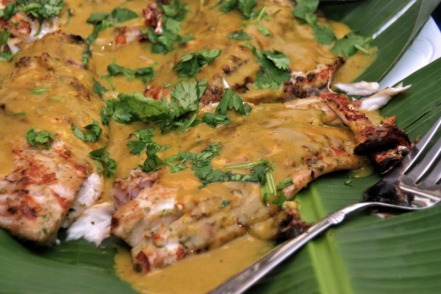 ---
Fresh trigger fish can be found with red snapper.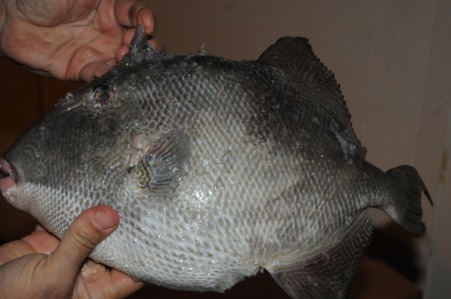 ---
Fresh trigger fish sashimi taste like the famous Blow fish from Japan but is not dangerous to eat. Great taste!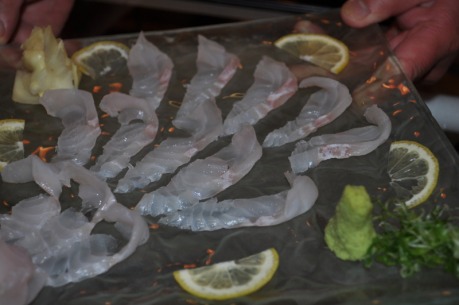 ---
King mackerel can be caught in these waters.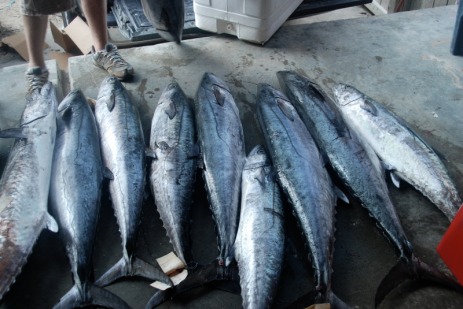 ---
Grilled Escavich King Mackerek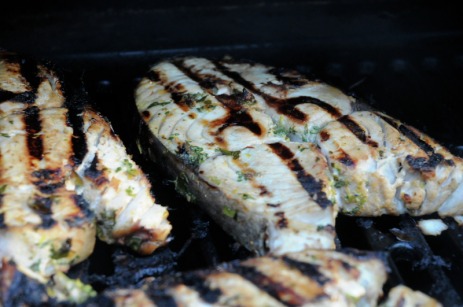 ---
Sheep head can be caught near the Sapelo dock.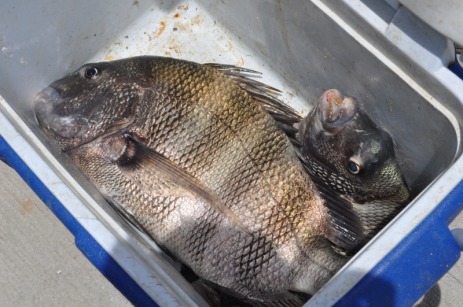 ---
Sheep head with gravy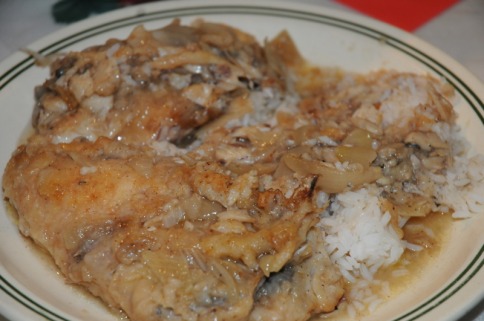 ---
Whiting is a local fish and can caught close to shore. And it's great fried!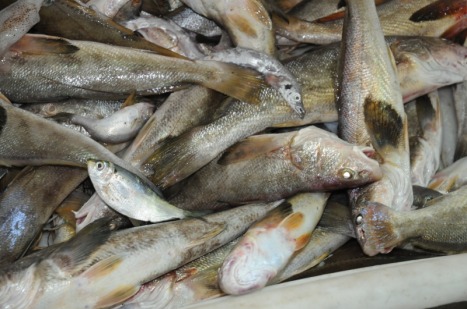 ---
Large Amber Jacks like these can be bought at the local markets or caught by charter off shore.
---
Fresh Amber Jack wrapped in fine ham and grilled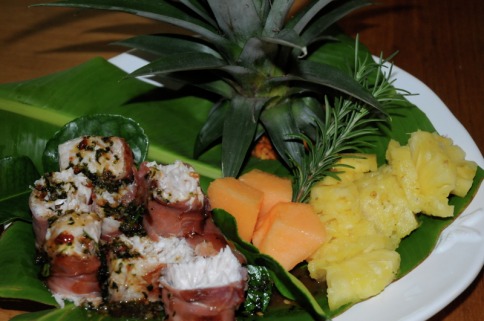 ---